Sign Up
The Collective Producing.
Supporting of your talent in exchange for sharing the fruits of your creativity!
Sign Up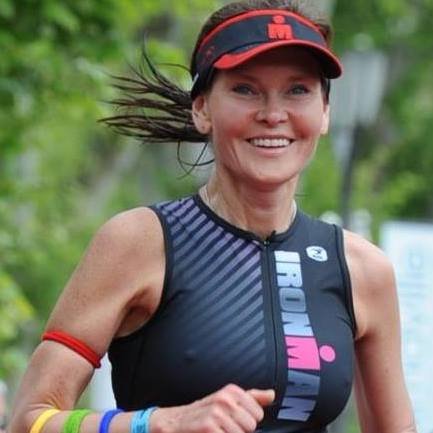 The French do not really know what to do with a cold. Just like children, who can run into the yard despite the frost in one shirt until their mothers screams and teach them to put on a sweater and pantyhose, warm trousers and a puff, to tie a scarf in two turns, then warm socks and gloves, and then felt boots and a fur hat - and fasten the straps under his chin tightly, and even better - on top - a down shawl smelling of mothballs.
But the French do not have naphthalene and felt boots, their mothers probably did not even know what to do with the cold and suffered, and gave these torments to their children.
Therefore, as soon as it becomes cold in France, the French act next way: a blouse is put on the jacket. It does not fasten. Actually, it is impossible to fasten.
Just a style does not imply. The blouse, however, is also not fastened. Well, is not fastened until the end. A vest is on the top. It does not fasten either. A scarf or shawl is put on top. Simply on the top, so that it flashed beautifully while walking. Warm shoes on the feet. That they found out. And here in the cold winter sun and the icy wind on the embankment girls and woman move in In flying up to the wind unfastened short coats and blouses, in unbuttoned beautiful blouses under it and waving scarves… Men look wiser. Light vests are buttoned. But put right on their shirts. Scarves wound more carefully. And sometimes there are gloves on the hands. It is not clear how the wardrobe helps in freezing temperatures and wind. But it looks very elegant. In general, to put on a lot of things and to unbutton everything - this is such a common European manner in the cold. And all this looks strange. Actually, each person, if you look better - has warm clothes. But one. So, if you wear Uggs (which looks funny on dry asphalt, lit by the sun), that's it! The rest - as if went for a walk on a summer evening. Or, for example, you have a very warm scarf. But then under it - a silk blouse and sandals. Or here you put on a nice knitted and obviously warm hat. It perfectly complements sneakers, jeans and a T-shirt with a short sleeve (when it is -2 outside!). As if clothes are not meant to cover the body from the cold, but have some kind of independent magical function. If you wear something of these accessories, then everything is done. It should be warm already!
The second picture is next. Icy wind. The street. Small French cafe. Tables outside. Tables inside. All the tables outside were occupied! People sit freezing through, but stubbornly do not come inside. Lightly dressed, but with huge scarfs which are few times wrapped around the neck. In front of them - the cooled cups of espresso the size of a thimble. It cooled down as soon as the waiter crossed the threshold from the cafe to the street. But nobody cares.
They poke their faces in surprise from the scarves wrapped on the summer clothes, and do not understand why it's so cold, why the coffee has cooled and does not seem to understand, as if you can just dress a little differently, to leave the icy wind blown streets and visit the warm, cozy cafe ... but somehow do not guess, diving back into their scarves, swallowing another sip of ice espresso.
This pan-European fashion is also passed on to cyclists. Everybody knows the law: the temperature on the bike is minus two degrees from what's on the street. You're going! And here it is even colder. Just because you're going, as a rule, to the mountains. But cyclists have learned this fashion to put something on themselves, but not to fasten. I have noticed last year (especially the Italians have succeeded in this) that a bicycle here is not a sport. It's closer to going to the club. That is, you dress as fashionably and brightly as possible, call all friends and - hang out. A thing, completely non-functional T-shirt-vests are in fashion for bikes since last year (all girls know that the finest things are absolutely useless). Here it is known, first of all, by the Italians-cyclists. And they greatly surpassed our girls in it. Having bought for 100 euro such a bike-vest, when the weather comes closer to zero, they put it on over a fairly thin cycling clothes and undoubtedly unbuttoned completely, so that it was fluttering when riding a bicycle in the wind. The fact that bicycling for Italians stopped being cycling is also evident because they never ride a bike one by one. If a cyclist rides alone, it is most likely a Frenchman. Perhaps he even trains. But the Italians - they exist only by bicycle herds, less often - in small groups of three. During the ride, they talk continuously, waving their arms, absolutely not forgetting to twist their feet, as if it's not their feet, and they take different intricate figures. A typical picture of the bicycle party of three Italians is next: threes rushing down the winding and a quite steep mountain road. The first bicyclist will unfold 180% on the bike, crouching one leg and showing the back of the neck running off at a tremendous speed will waving his hand something fast and long in Italian for the other two, as if his life now depends on what was said, and not on how much he controls his downward movement. On him certainly - fluttering vest for 100 euro. The second will necessarily shift his hands to the bottom of the helm and in the cat's pose, putting his back high and his back stabbed with his nose to the steering wheel, apparently trying to catch up with the super-aggressive aero position. This one, as a rule, has the cycle pump or something else, which sticks out of the back pocket. Not because he does not know about the cans, but simply because the stuffed back pockets win out accentuating his cat position. The third in a bunch, contrary, will straighten himself perfectly on the bike, will completely let go the steering wheel and, twisting hard with his legs, will wrench something thoughtfully away from his bottle, carefully and slowly looking at a speed of more than 50 km / h. He can also have an unbuttoned waistcoat. All this company will be dressed in costumes of very bright colors and such perfectly clean and matched to the colors of the socks, that cycling immediately becomes very attractive and unattainably beautiful.
To finish the topic with an attitude of people on the Cote d'Azur towards the cold, I will draw just one more picture. The most visited, beautiful and rich in assortment and numerous shops here in this period are stores with CLOTHES FOR HOME!!!
One of my friends always, getting acquainted with the girls, was interested in what they walk around the house. For me, this is also very important. At once You take off clothes in which you exist there, behind a threshold and put on something for home. It is clear that his questions and my demands are from different sources. But in the matter of home clothes in the period of cold weather, the French have surpassed all! You can not get through in stores. Besides that, it is the fifth store with a similar assortment on this street. Here is everything - young women, very young girls and elderly women, and men. And here they sell only things that are called home clothes. Tights and T-shirts, pajamas, soft blouses and underpants, panties and shorts made of fleece, some shaggy fabric, wool, flannel undeservedly forgotten, knitwear ... with kitties, bows, lace, with fish and flowers, pastel tones, with bunnies and squirrels, with playful inscriptions, with a string of fairy-tale and cartoon characters. Pink, white, coffee with milk, tender-lilac and warm-lilac ... with slippers with such gentle and shaggy pile, in which you immediately imagine how your leg sinks when you go out, wrapped in that huge and delicate terry towel with a hood from a warm bath with lavender foam ...
Then you start to guess why the French are so chilly, poor, on the street. Just for that when they return home they can feel the whole contrast between that terrible, cold and blown street and those beautiful things into which they immediately, with awe and rapture, will put themselves, having reached their fortress.
Just to return home, they could feel the whole contrast between that terrible, cold and blown street and those beautiful things, into which they immediately, with awe and with ecstasy, will put themselves, having reached their fortress!

More works by Maria Kolosova